Profiles in Caring: Nursing Annual Report for Shawnee Mission Medical Center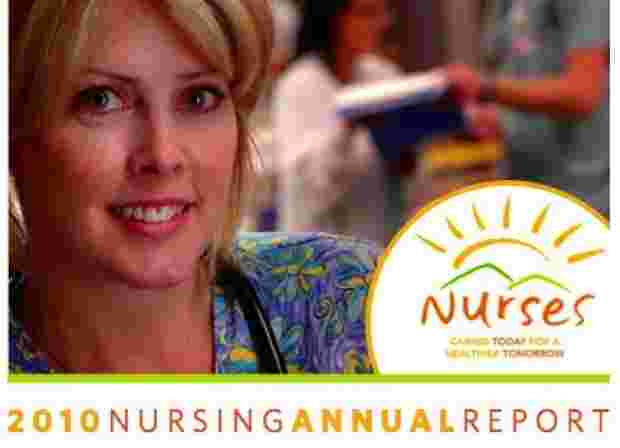 For the past three years, I've had the good fortune to write the Nursing Annual Report for Shawnee Mission Medical Center in Overland Park, Kansas. This is one of my favorite projects because the nurses at SMMC are really committed and caring, so it's a pleasure to interview them and find out about new programs and their ongoing efforts to implement and fine tune best practices in patient care.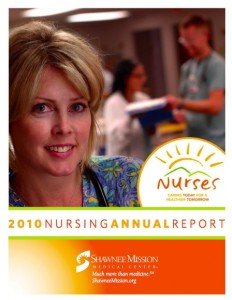 I'm originally from the Kansas City area, where SMMC is located, so sometimes I'm able to conduct interviews while I'm visiting home, but the majority of the interviews are conducted by phone. The report is published each year in late April to coincide with National Nurses Week, which runs from May 6 to May 12 (Florence Nightingale's birthday). Among other things, it is used as a recruiting tool for new nurses.
For the 2010 report, I wrote five articles of varying lengths, and also worked with Sheri Hawkins, the Nursing CEO, on crafting her letter for the front of the report. The primary focus of the 2010 report was patient safety, including topics like bedside communication and fall prevention. I think my favorite story to write was about simulation drills in the perinatal and progressive care units using a high-tech medical mannequin. You can download that two-page story here (PDF), or click on the cover image to the right to download the full report and see the complete package of stories.
I'm currently gathering information and starting to write articles for the 2011 report. This year's report revolves around teamwork. As always, the nurses and other staff at SMMC are a joy to work with, and I'm looking forward to telling their stories.