Letter of the Law: Web Copy for KC Attorney Mike Martin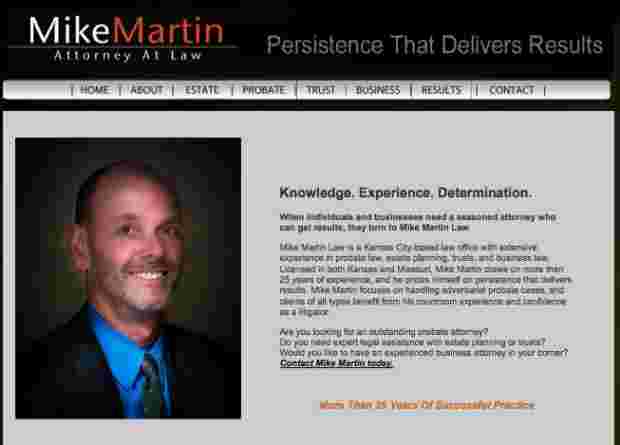 In 2011, I had the opportunity to develop new web copy for Mike Martin Law, including message-driven copy for the home page and four practice-area pages (probate, trusts, estate planning, and business law).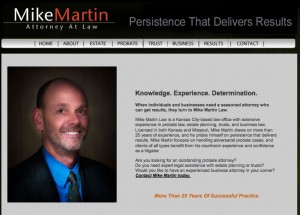 The site's design template was already in place, but the home page was pretty much a blank slate, with a strong tagline at the top ("Persistence That Gets Results"), a photo of Mike, and a lot of empty space. The new home page features strong messaging to support the tagline, an overview of Mike's practice areas, and a clear call to action.
While the old home page didn't say enough, the old practice-area pages were overwhelming. They were very long (scroll scroll scroll), offering a lot of in-depth information about probate, etc., but not a lot of information about why someone would want to hire Mike Martin. I worked with Mike and Suzanne Schutt of Tacklebox Marketing to shorten the pages up and shift the focus. We used more headers and bullet points to break up the text and make it easier to read, included a call to action on each page, and tied everything together with core messaging so that the site feels cohesive. Finally, I wrote Mike's professional bio for the About page (which formerly just listed his degrees and professional associations).
All these improvements not only make the site more informative and compelling for potential clients, but they should also help with SEO. Check out the full site here: Mike Martin Law.