Speaking to Small Businesses: Web Copy for Collective Method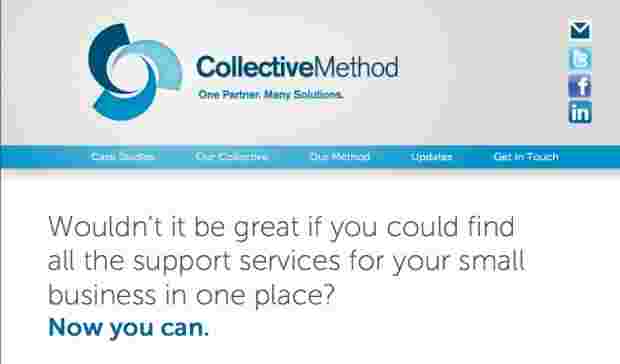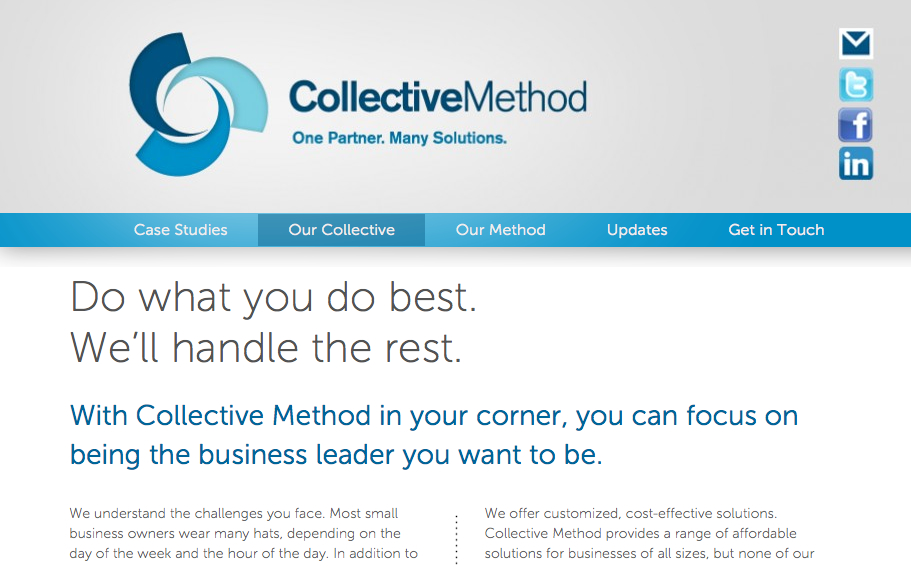 I recently worked with DC-based Collective Method to create copy for its new website. CEO Sharee Lawler was reinventing and rebranding her consulting business (formerly known as Black Lab Advisory) and needed clear, compelling language that would describe what Collective Method does and how it works.
I'm pleased with the results, including the site's tagline — "One partner. Many solutions." — which came out of headline copy that I proposed.
As part of the network of professional consultants that Collective Method draws on to create teams to meet its client's needs, I was particularly excited to help promote its services. You can see my words — and learn what Collective Method is all about — by visiting the Collective Method website.