Hi-Tech with a Human Touch: Messaging & Web Copy for Covenant Consulting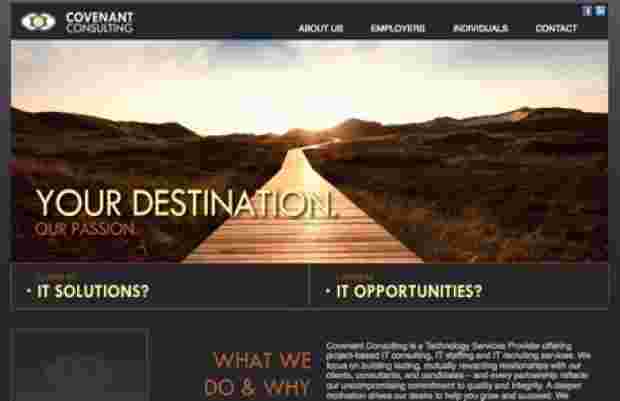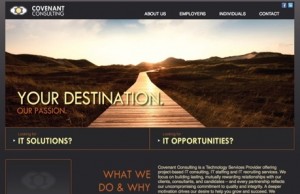 In 2011, I worked with Tacklebox Marketing on a new website for Covenant Consulting, a Kansas City-based IT consulting firm.
Before tackling the web copy, I developed a core messaging document that lays out four key messages and associated benefit statements. Covenant has two primary audiences: businesses that need IT solutions and IT professionals who are looking for work. The messaging document helped me get a handle on the company's strengths and differentiators, as well as the "so what" factors for its two distinctly different audiences.
Once the messaging document was nailed down, I worked on translating those messages and benefits into marketing language for the website. One of the things that makes Covenant unusual is that the company has a strong commitment to helping orphans in Uganda and around the world. The site needed to be a serious IT site, conveying that Covenant has the knowledge and resources to deliver great results — but the site also needed to speak to the humanitarian vision that is a driving force for the company.
I think the designer/developer, Jason Norberg, did a great job creating an easy-to-navigate site that balances an hi-tech feel with the human touch that makes this company unique. I really enjoyed working on this project, and I look forward to watching Covenant Consulting continue to grow and succeed.
Click here or on the screen shot above to visit the website, which launched in July, 2010.
Or you can download a PDF with page captures of the full site in a single document.